My hair. Well, honestly, there is just one person in the world whom I trust enough to do my hair — Simon. Simon and I have known each other for about four years. I asked him to come to the hotel to do my hair. He sat patiently waiting for me in our room full of chit-chatting girls. Doesn't he look calm?
We had a trial a few weeks before the wedding, but, honestly, it was more gossiping and playing with the veil than an actual trial. But I knew I could trust him 100% so I just let him do whatever he wanted. In the end? I loved my hair! And so did everyone else.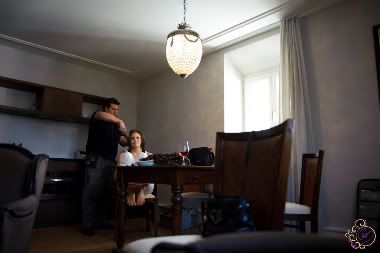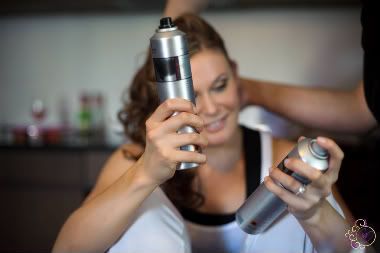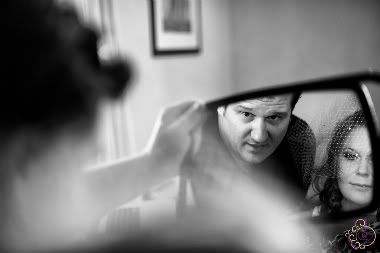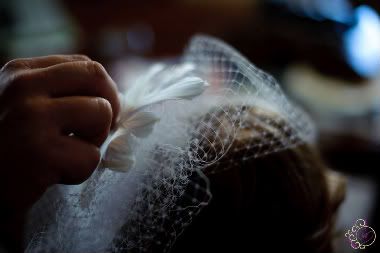 While I was pampered by Simon, my girls did their hair themself...
all pictures by schwarzbild
Next up: the boys